Spare Parts Agrometal Seeders
DO NOT MISS ALL THE LATEST RELEASES!
Check out our latest articles and products updates
//Sidebar Text
Celebrating First 50 Years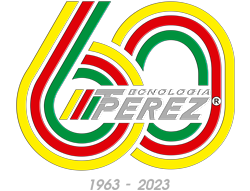 Tecnología Perez
We are a family company founded in 1963 by Juan Carlos Perez who is its current president. Our core business is the manufacturing and distribution of agricultural equipment and spare parts.

CENTRAL OFFICE
Saavedra Nº 300 esquina Maipú CP: 6725 - CARMEN DE ARECO Pcia. de Buenos Aires - Argentina
Phone: (+54) 2273 442214
Our Branches:
Exports Department:
For specific enquiries, International Sales and English Spoken Operator Contact at:
export@tecperez.com.ar