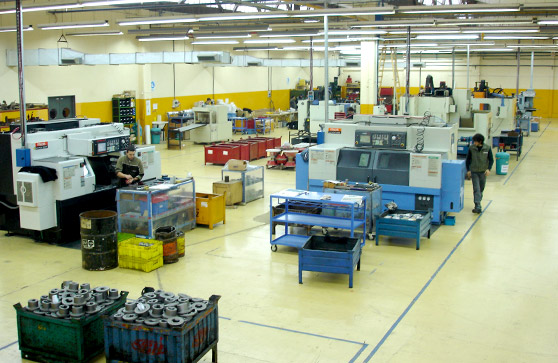 Productive Capacity
We invest permanently in cutting- edge equipment in order to drive our company towards a greater efficiency and quality of its products.
1 workshop MULTIPURPOSE CENTER MAZAK.
1 1 MILLING and LATHE workshop MAZAK- INTEGREX 300-IV ST model.
2 Lathes CNC MAZAK- QUICK TURN 20 models.
1 Lathe CNC MAZAK- QUICK TURN 30 model.
2 MILLING and LATHE workshops BI-HUSILLO CNC "MAZAK" 6200 Y
1 Lathe CNC- 'LEADWEEL' LTC Brand.
1 Lathe CNC "EDAL" CLS-25.
4 Parallel Lathes of 1m, 1.50 m, 2.00 m and 3 m between points.
1 Vertical machining centre CNC 'LEADWEEL' VMC-25 – Fitted with a fourth axis..
1 Vertical machining centre CNC 'LEADWEEL" LV-1000.
1 Vertical machining centre 'DAEWOO' ACE-V 45 - Fitted with a fourth axis.
1 Pneumatic head saw DANOBAT.
1 Interior grinding machine REINECKER. 3 Gear shaper cutters for modules for modules 5, 6 and 8.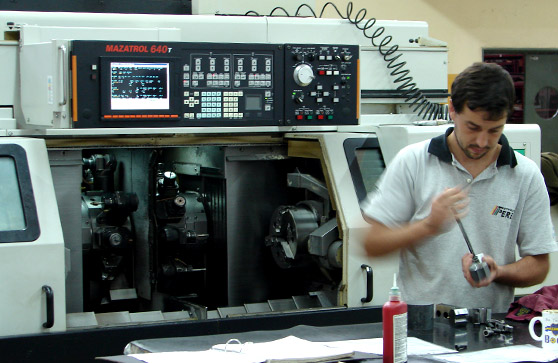 1 Gear shaper cutter PFAUTER P403.
1 Universal milling machine FRESAR TSL-1100.
2 Broaching machines B7.
1 Shaper cutter AM-2000.
1 Grinding machine for flat surfaces.
1 Grinding machine with no centre.
1 Grinding machine Universal of 800 mm between points.
1 Universal Grinding machine TSL-1100.
1 Robot Manipulator.
1 3D measuring machine of 700x700x1500 mm - "THOME" brand made in Germany..
1 thermal cutting table with CNC control of 1500 x 6000 mm.
2 Powder coating pieces of equipment.
1 Pressurized paint booth with quick dryer GÖTTER.
4 Welding pieces of equipment MIG
1 Automated welding equipment.
1 Pressure and steam washer Magna 1100.
1 Hydraulic press 70 TN.
1 Motorized hydraulic press of 70 TN.