We are proud of our excellent human group and the possibility we have had throughout the years to constantly incorporate cutting edge equipment and to deliver a product of excellent quality to our customers.

Juan Carlos Perez, President.
We are a family company founded by our current president Juan Carlos Perez in 1963. Since then, we have been dedicated to the manufacture and distribution of spare parts and agricultural machinery. We manufacture and distribute more than 8,000 spare parts for national and international harvester brands. We manufacture and distribute a wide range of spare parts for the best known harvesters in Argentina, such as, Vassalli, Don Roque, John Deere, New Holland y Case. We also have spare parts for corn heads and forage harvesters such as Mainero. and for planters, such as Agrometal and Tanzi. We have spare sowing plates in gray iron for almost all planters that are currently available in the market.
Since 1999 we have been devoted to the development of a blade- cut conditioner swather, which is unique in the market. Besides this, we manufacture box of blades for German- design harvesters that have the characteristic of making a rectilinear cut unlike the others which are by pendular blow. Our experience gives us the capacity to develop different accessories and equipment that can adapt to agricultural equipment thus contributing to improve and solve the automation of agriculture as required nowadays.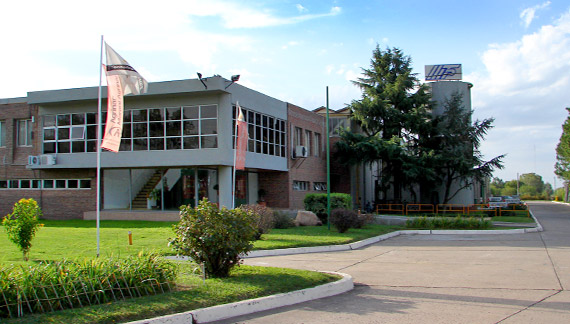 MORE THAN 50 YEARS


50 years later, Perez Technology not only continues growing along with the latest technology, thanks to the efforts of founders and managers has crossed geographical boundaries, making this local reality into a global success.
The company has a team that undergoes constant training. Together with the management, it is the engine that drives the company.
Today Tecnología Perez is made up of nearly 50 employees. It also enjoys the constant external support and advice of other companies and studies.
Professional staff:
1 Industrial Engineer
9 Multiple skilled workers
7 Mediums skilled workers
4 Skilled workers
6 Qualified workers
8 Basic skilled workers
2 Solid Edge system programmers.
4 Administrative assistants
6 Salesmens
1 Maintenance man
Constant external support and advice:
Foreign Trade Consultant
Accounting Firm
Notary Public and Law Firm
Occupational Doctor
Labour Engineer
Systems Programmer
Communication and Design